Inside: One third of the global banking sector pledged to be more responsible. Central banks are gettingscared of climate change. Climate change is accelerating ice melt faster than expected. Greta Thunberg told world leaders they are failing her generation. Amazon has a new climate plan. More companies are tying environmental goals to pay. — Emily Chasan 
Sustainable Finance
Banks representing one-third of the global banking industry signed onto the Principles of Responsible Banking at the United Nations on Sunday. But only three of the world's 10 biggest banks were among the 130 signing onto the plan."It's no longer enough to buy a few green bonds or make a few renewables investments and say that you are green," Eric Usher, head of the finance initiative at UNEP said at the launch event. "The progress going forward will be about a fuller scale institutional realignment for sustainable development — scaling up the green, but also turning down the brown."

Central bankers are increasingly worried that climate change could sow the seeds of the next financial crisis.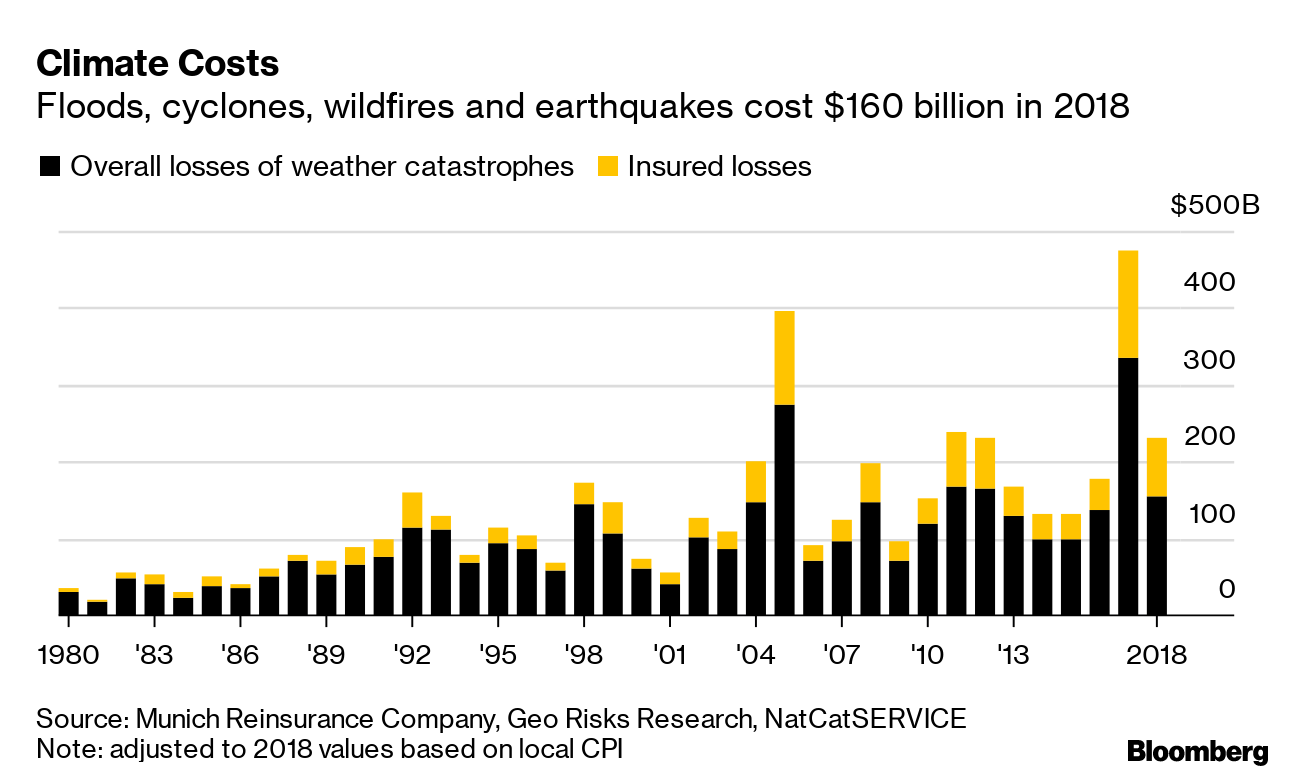 Investors aren't ready for the climate-related policy shifts that are coming, the Principles for Responsible Investing said in a new report forecasting what it termed "the inevitable policy response". Market trends and increasing social pressure will force governments to act, and the authors concluded coal will peak globally by 2022 at the latest, oil by 2028 and natural gas around 2040 as policies are implemented.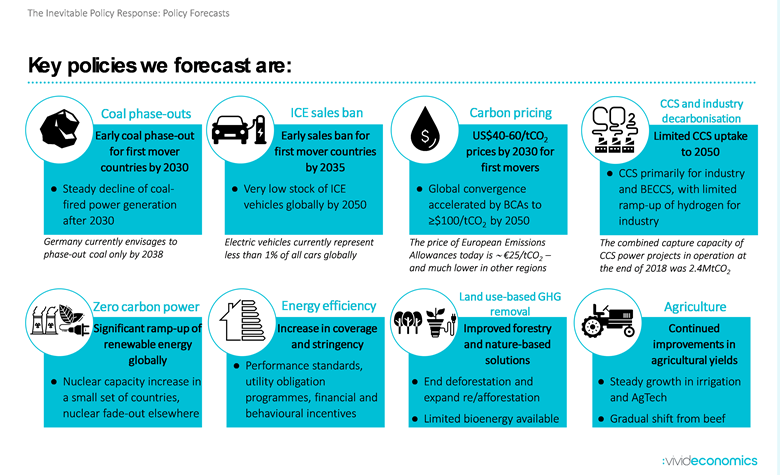 In Brief
Environment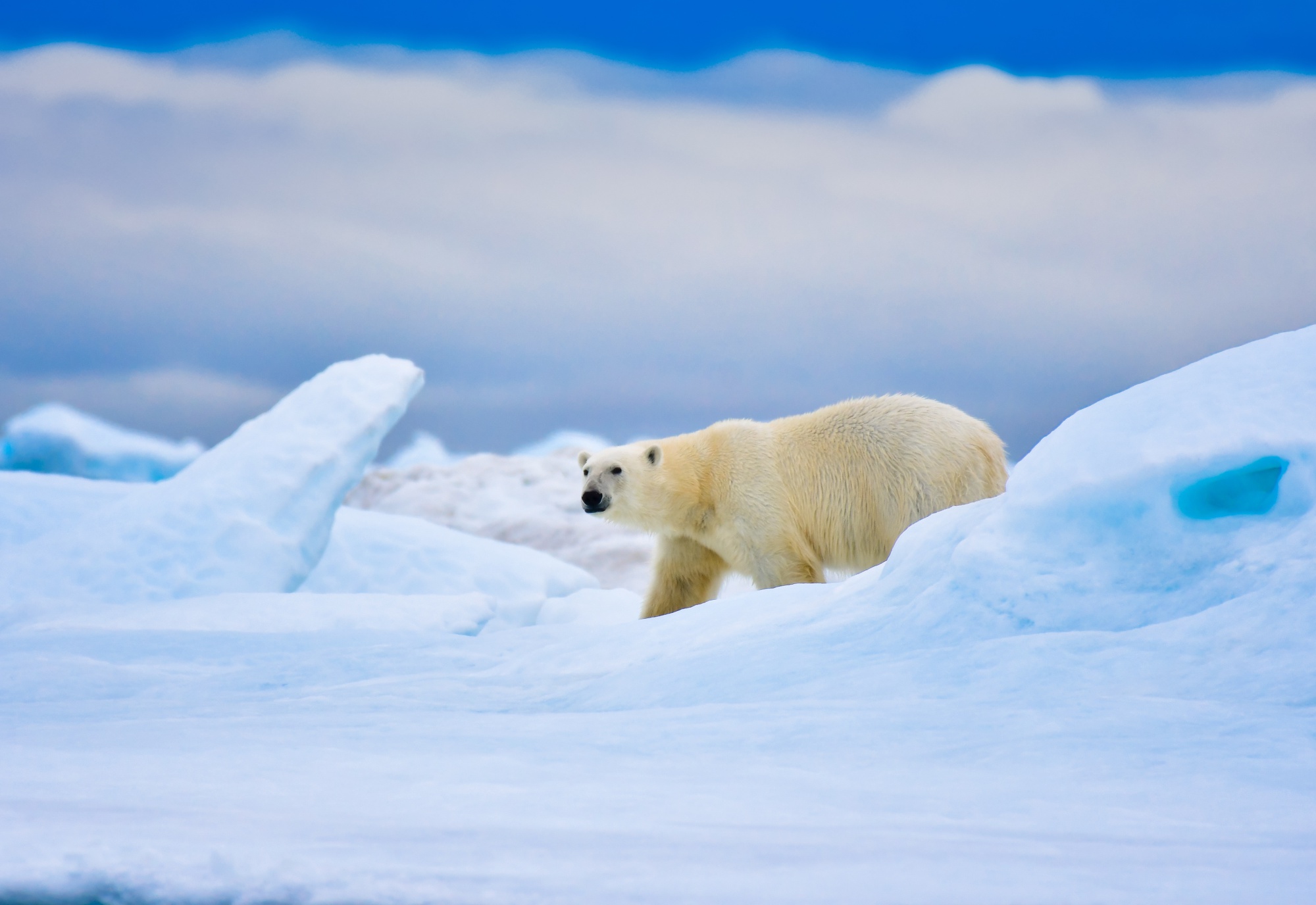 Sea level is rising faster than predicted due to accelerating ice melt and collaboration on a global scale will be required to cope with the onslaught of accelerating change, according to a new report on the oceans from the UN-backed Intergovernmental Panel on Climate Change. 
Greta Thunberg told world leaders at the United Nations that they've let down her entire generation by not acting fast enough on climate change. Nobody refuted her. Most agreed. Thunberg and 15 other youth activists a legal complaint with the UN on Monday, accusing France, Germany, Brazil, Argentina and Turkey of not doing enough to combat climate change.

Chancellor Angela Merkel sealed a $60 billion deal to cut carbon emissions and get Germany's climate goals back on track. But everyone hates it so she might double the price of CO2 emissions to win support for the plan in Parliament. Elsewhere, the European Union is working to bring member states that are lagging on climate and energy targets into line amid fears the bloc will miss its 2030 clean energy goals.

Amazon CEO Jeff Bezos said the company would plan to meet the Paris Climate Agreement 10 years early. The big online retailer said it would buy 100,000 Rivian electric delivery vehicles to put it on a path toward net carbon neutrality by 2040 and disclosed its emissions. The company disclosed its carbon footprint for the first time, revealing emissions more on par with a power producer than a tech company.

The next climate moonshot is this plan to suck carbon from the sky. Meanwhile, these companies are taking the climate fight to space with satellite carbon monitoring. 
The International Civil Aviation Organization started a meeting in Montreal this week to work on global standards for international commercial flights for the next three years. Details are still being fine-tuned for plans that would require airlines to buy credits to offset their greenhouse gas emissions so that their activities between 2020 and 2035.

Just nine plants account for 66% of the world's crop production and big food companies are worried that lack of biodiversity could risk the whole food system in a pandemic or a crisis. Danone is leading a group of big companies looking at the issue as the UN is beginning to up with a new plan for worldwide biodiversity through 2030. We're going to miss the goals they set for 2020. 

Polypropylene used in shampoo bottles and yogurt cups has just a 3% recycling rate in the U.S. That's partially because the recycled material comes out ugly and smelly. A scientist at Procter&Gamble found a way to clean it up into a virgin-like material that's about to hit the market. 
Social
Workplace diversity programs are addressing most of the obstacles that people of color, women and LGBTQ people face  — or so say straight white men, still the dominant group in corporate America.Their co-workers are less convinced.

Income investors now have a selfish reason for pushing for more women directors — they result in higher dividend payments.
Governance
A lot of companies set sustainability goals, but few impose consequences on employees or executives who fail to meet them. Around 500 corporations worldwide tie executive pay to ESG goals, but while some sustainable companies take unique approaches, it's gritty miners leading the way.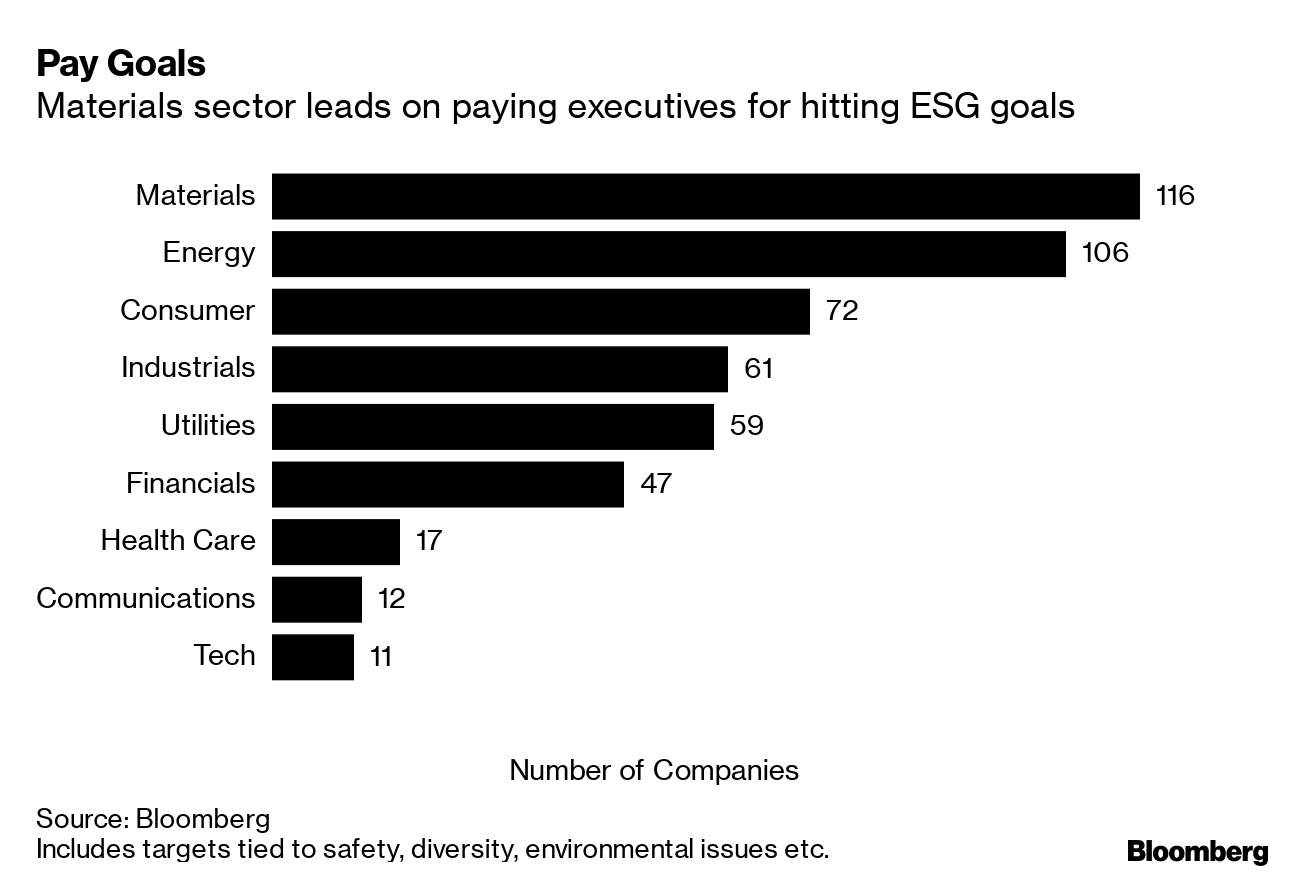 The new capitalism looks a lot like the old capitalism. Bloomberg News reached out to the 181 CEOs who signed the Business Roundtable's declaration last month that the purpose of a corporation is to care for all stakeholders. Most said they've already been operating that way for years. Walmart's CEO Doug McMillon is taking over the Roundtable's chairmanship from JPMorgan CEO Jamie Dimon. 

WeWork named two senior executives as Co-CEOs as co-founder Adam Neumann stepped down from the role under pressure. It's IPO plans have hit a wall. Bloomberg's Decrypted podcast tracks the company's meteoric rise to a $47 billion giant and dissects the chaos of the last few weeks.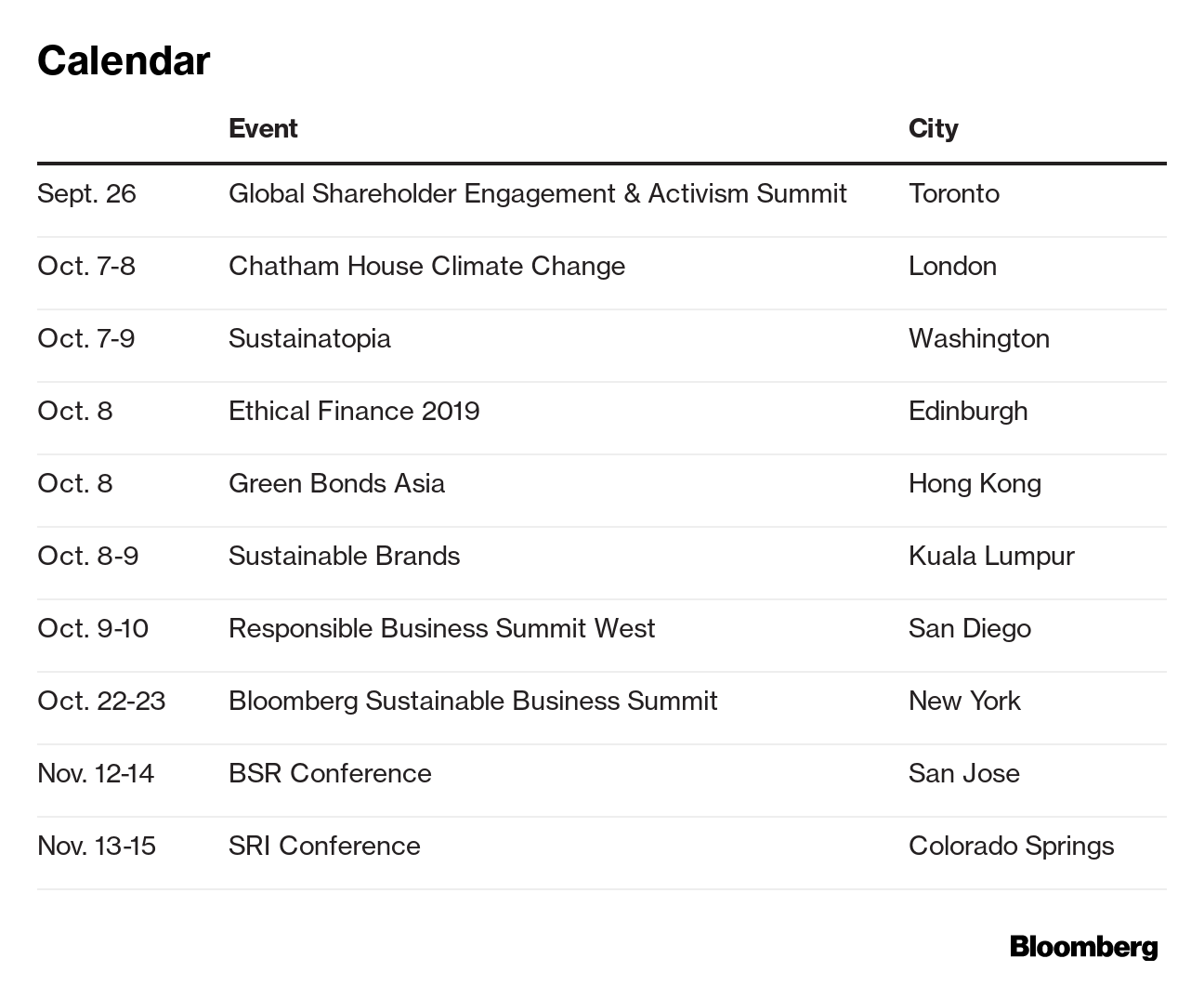 Note: Please send tips, suggestions and feedback to Emily Chasan at echasan1@bloomberg.net.
New subscribers can sign up here. To see this on the web, click here.