Inside: Norway parts ways with oil stocks. Ruined hotels and the investors who love them. WeWork's chief leaves the executive suite and stays in the boardroom. Naming and shaming over director pensions. There is no more girl-doll or boy-doll, just doll. — Emily Chasan and Eric Roston
Sustainable Finance
Norway said it decided to divest $5.9 billion in oil stocks gradually from its sovereign wealth fund. The fund will divest from "crude producers" classified by FTSE Russell, representing less than 1% of its benchmark for equities. 

The Climate Action 100+ investor group says only 9% of the most polluting companies are aligned with 2 degree Celsius warming targets. The group wants to push corporate boards to work toward cutting their net emissions to zero by 2050.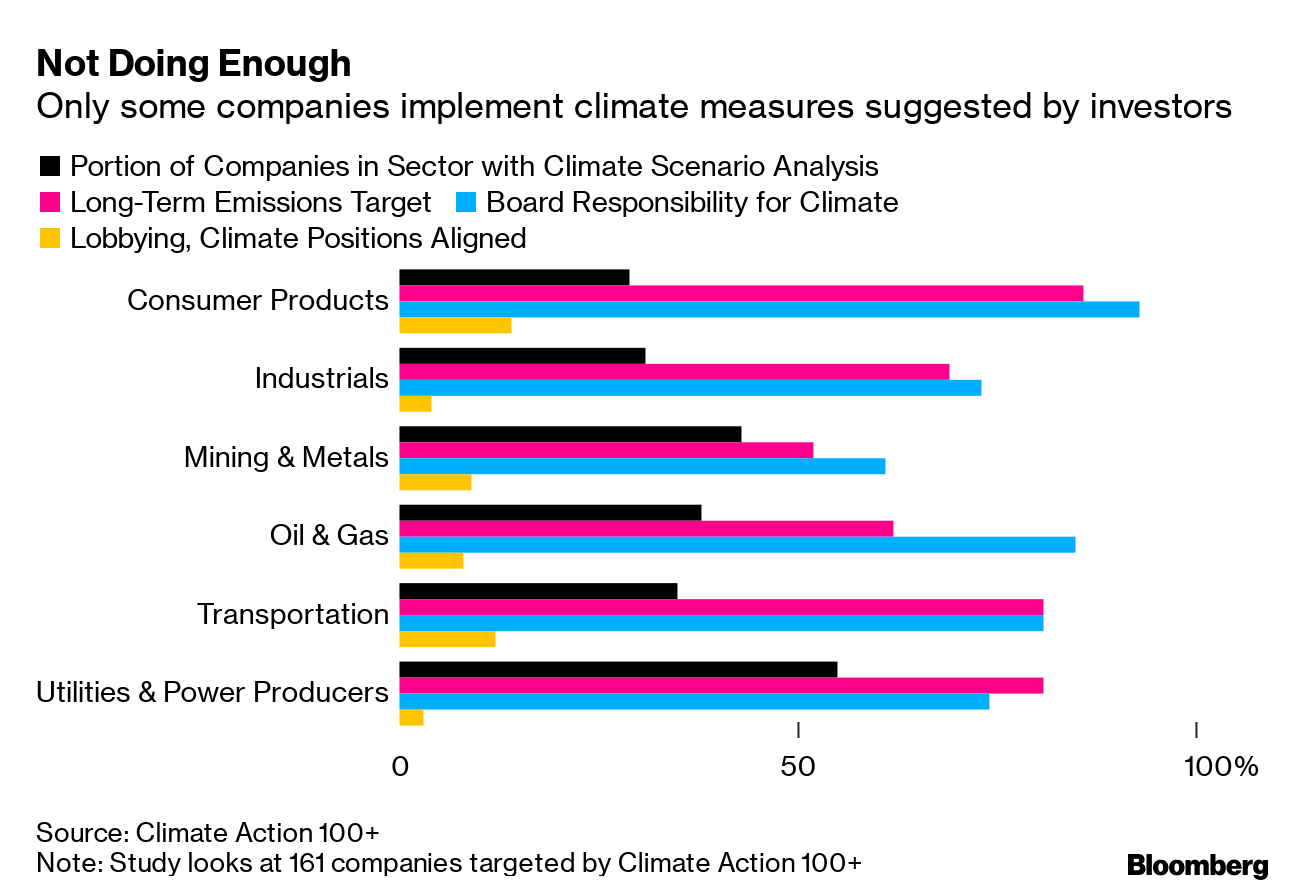 BlackRock is boosting its bet on green energy, planning to invest $2 billion to $3 billion in renewables in the next two years, reports William Mathis of Bloomberg News. 
A new online trading platform from Xpansiv CBL Holding will allow natural gas traders to value the fuel taking into account methane emissions. The service will tag U.S. gas with data about its origins. The industry is facing increasing pressure to beat back climate pollution.

The "next stage of responsible investment" is likely to be aimed at the sustainable development goals, PRI CEO Fiona Reynolds said at a UN Global Compact event in New York last week. The Global Compact is starting a network for chief financial officers to boost funding of the $2 trillion to $3 trillion annual financing gap to reach the goals. The trickle of investments aimed at the goals today is too small to reach them by 2030, Amina Mohammed, Deputy Secretary-General of the United Nations, said at the event.

The best returns of the year are luring ETF buyers into clean energy. The $439 million Invesco Solar ETF, known by its ticker TAN, has returned 58% this year, outperforming all other unleveraged ETFs in the U.S.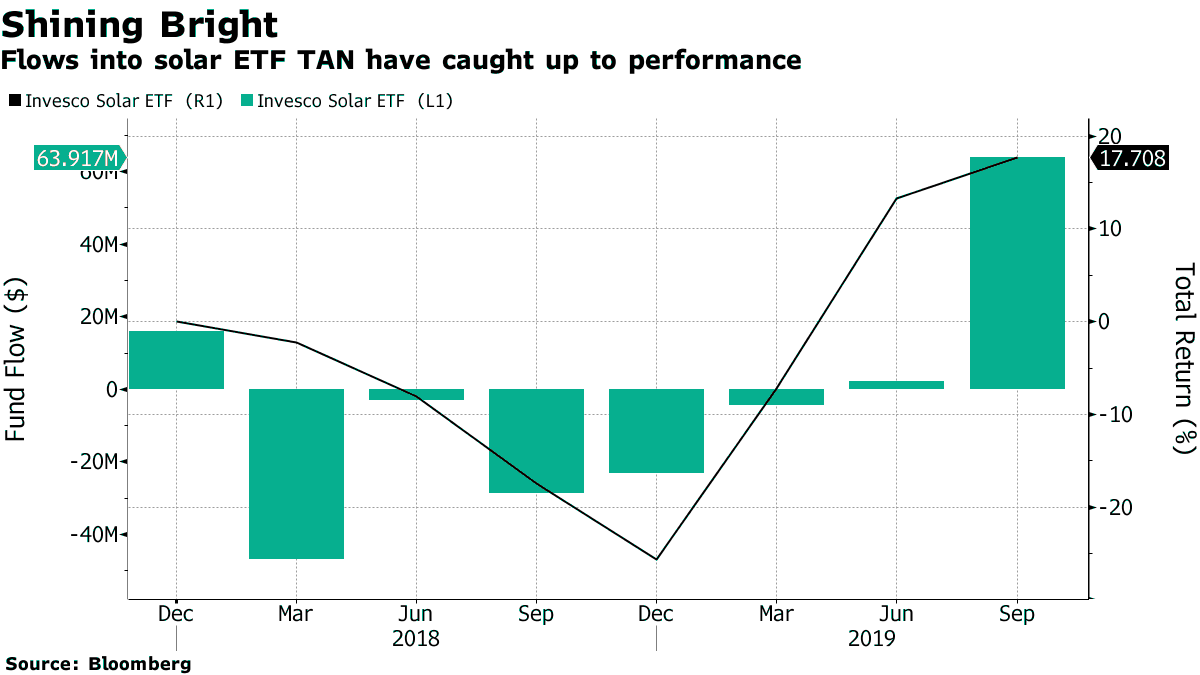 In Brief
Environment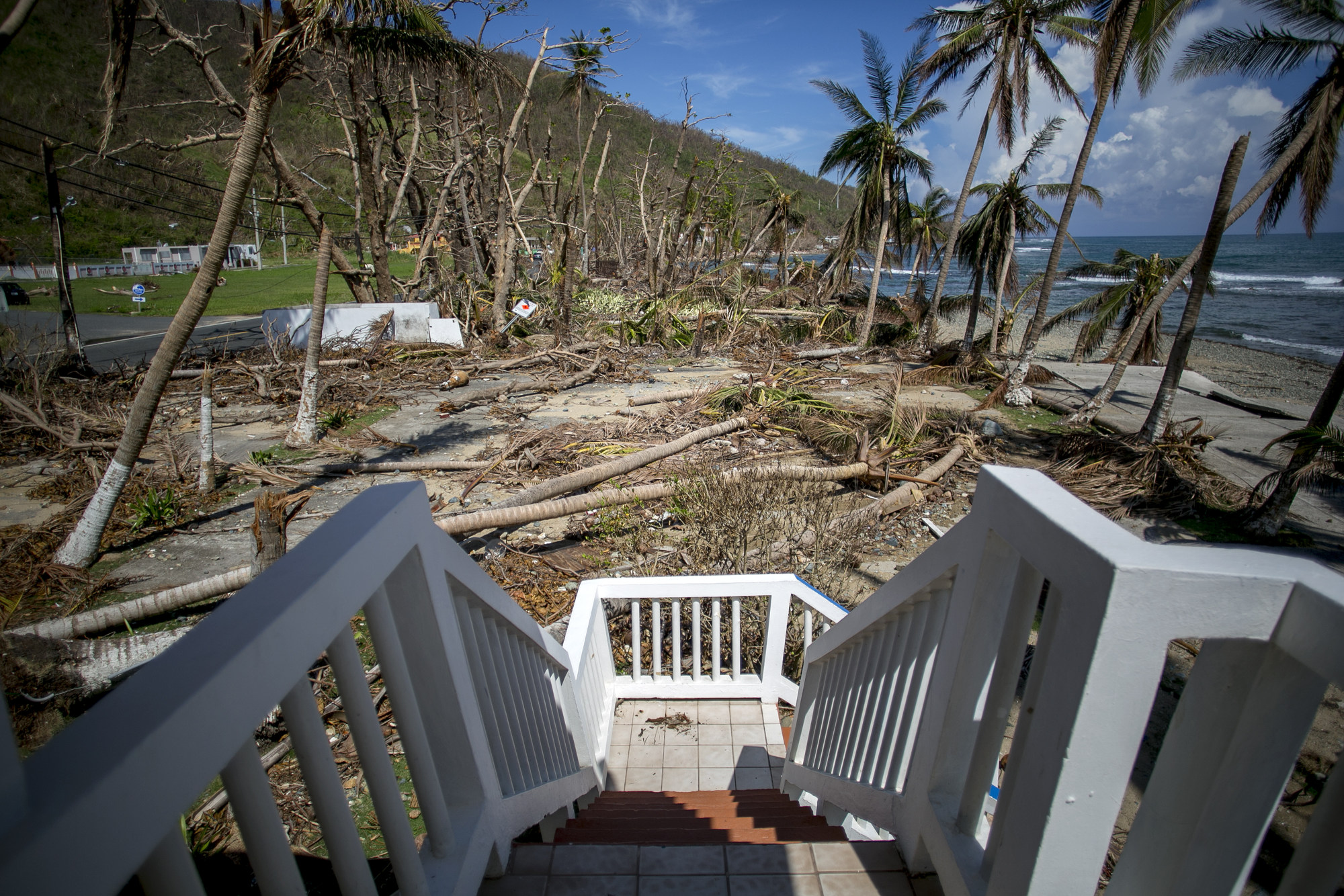 Hurricanes keep ruining beach hotels, but investors like them anyway.
Bankrupt PG&E is sparking fewer California wildfires this year. But air pollution injury claims associated with deadly wildfires could cost utilities, including PG&E, another $130 billion in legal claims, Marsh & McLennan said in a report. People die prematurely from air pollution tied to wildfires at a rate more than 1,000 times higher than that of people killed in the blazes themselves. 

Shoppers are increasingly dreaming of a green Christmas, as the environmental impacts of expedited and multiple-package shipping draws concern, according to an Accenture survey. Shifting sentiments comes at the same time Amazon.com, Walmart and Target are expanding their shipping options to compete for customers.

Europe's $13 trillion climate plan is about to get serious. The incoming European Commission hasmade the climate emergency its No.1 priority. Angela Merkel is trying to revive her reputation as the climate chancellor in Germany. And Austria's once-scorned Green Party won a surge in support in Sunday's election. Elsewhere, even Vladimir Putin suddenly believes in global warming.
Decades old water technology is a greener way to cool buildings. 
Corporations disclosed 40 power purchase agreements for clean energy in September, totaling 4,368 MW – the largest month of corporate procurement to date, according to Bloomberg NEF. Google, which boosted the overall total last month is now the world's top corporate buyer of green power.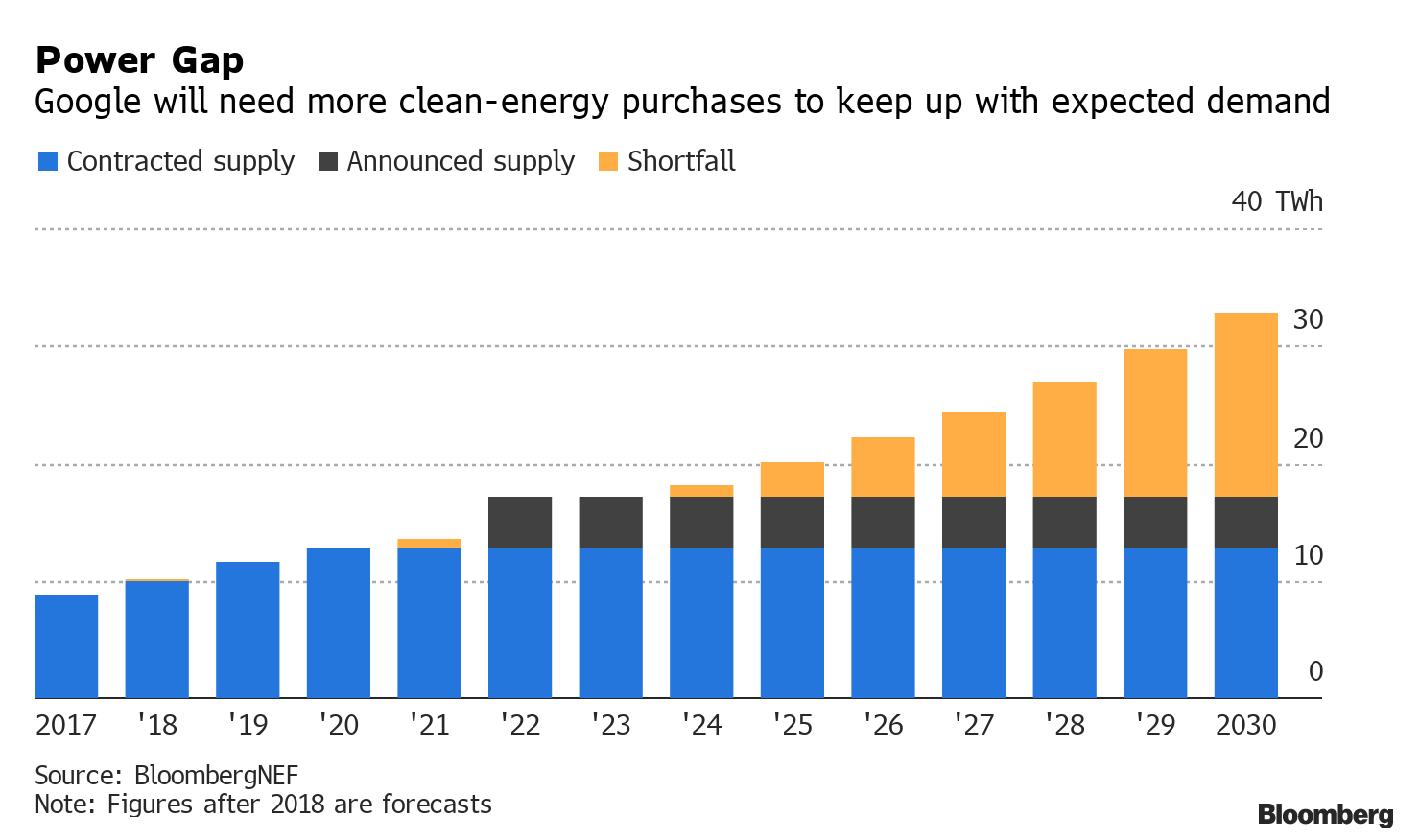 Cement, steel and agriculture are some of the world's worst polluters. This is what decarbonization means when you pollute so much.

India is planning a $49 million floating solar plant. 
Solving South Africa's energy crisis could mean lower renewables costs.
Social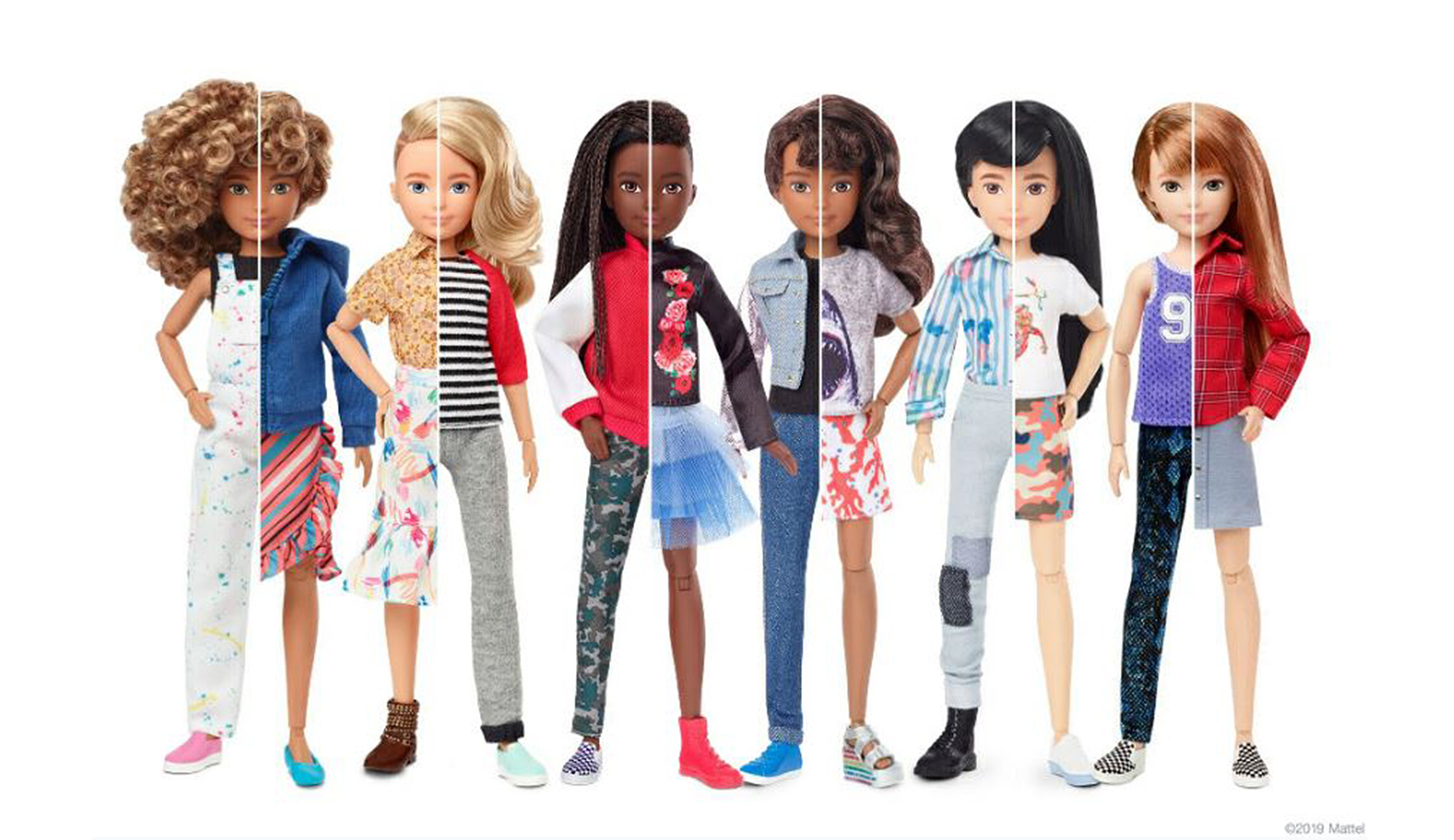 Mattel's newest line of dolls can be boys, girls, neither or both. The toymaker has left that up for kids to decide. 

The gender pay gap is widening at U.K. investment management firms.
Wells Fargo had a chance to make history this year by appointing a woman to the helm of a major U.S. bank, before ultimately hiring industry veteran Charlie Scharf. Companies most often seek out female leadership when they're struggling, a phenomenon known as the "glass cliff." The bank lured Scharf to its top job from Bank of New York Mellon by offering him a 40% pay raise, to $23 million.
Strikers at General Motors may have cost the company more than $1 billion, according to a JP Morgan analyst. 
Governance
IPOs have had a rough time recently and the headwinds may continue. That's because multi-class voting share structures chosen by many recent entrants can keep companies from index such as the S&P Dow Jones and the FTSE Russell. Seven of the 10 largest IPOs this year have opted for this share structure, according to Goldman Sachs analysts.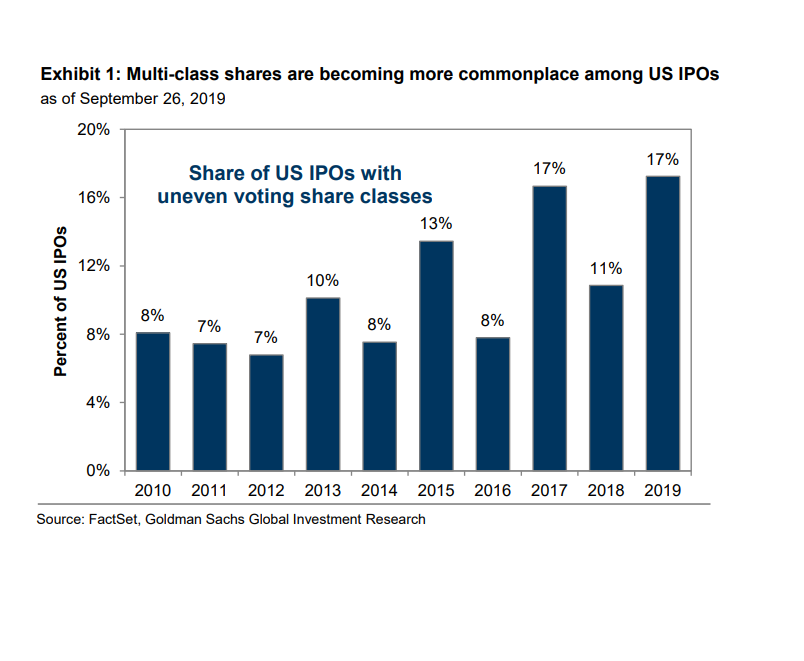 Pay for top lawyers at public companies hit a five-year high last year, as the duties of generals counsel expand beyond lawsuits and compliance to include corporate strategy and risk assessment. Median compensation of the 500 largest U.S. companies by revenue reached $2.6 million in 2018, a 7.4% increase since 2014. 

The Investment Association plans to begin naming and shaming U.K. companies whose pension contributions to directors are out of line with those given to the rest of their employees.

U.S. Sen. Bernie Sanders called for a plan to raise taxes on "exorbitant" CEO pay.
As a battle over Marathon Petroleum rages, the master limited partnership itself may end up in the fray, writes Bloomberg Opinion's Liam Denning.
WeWork is joining the ranks of companies, like Chipotle and Alibaba,  that see an influential leader exit the C-suite but stay in the boardroom. About 15% of companies in the S&P 1500 index have had their former CEO remain chair of the board between 2010 and 2016, writes Bloomberg Law's Andrea Vittorio.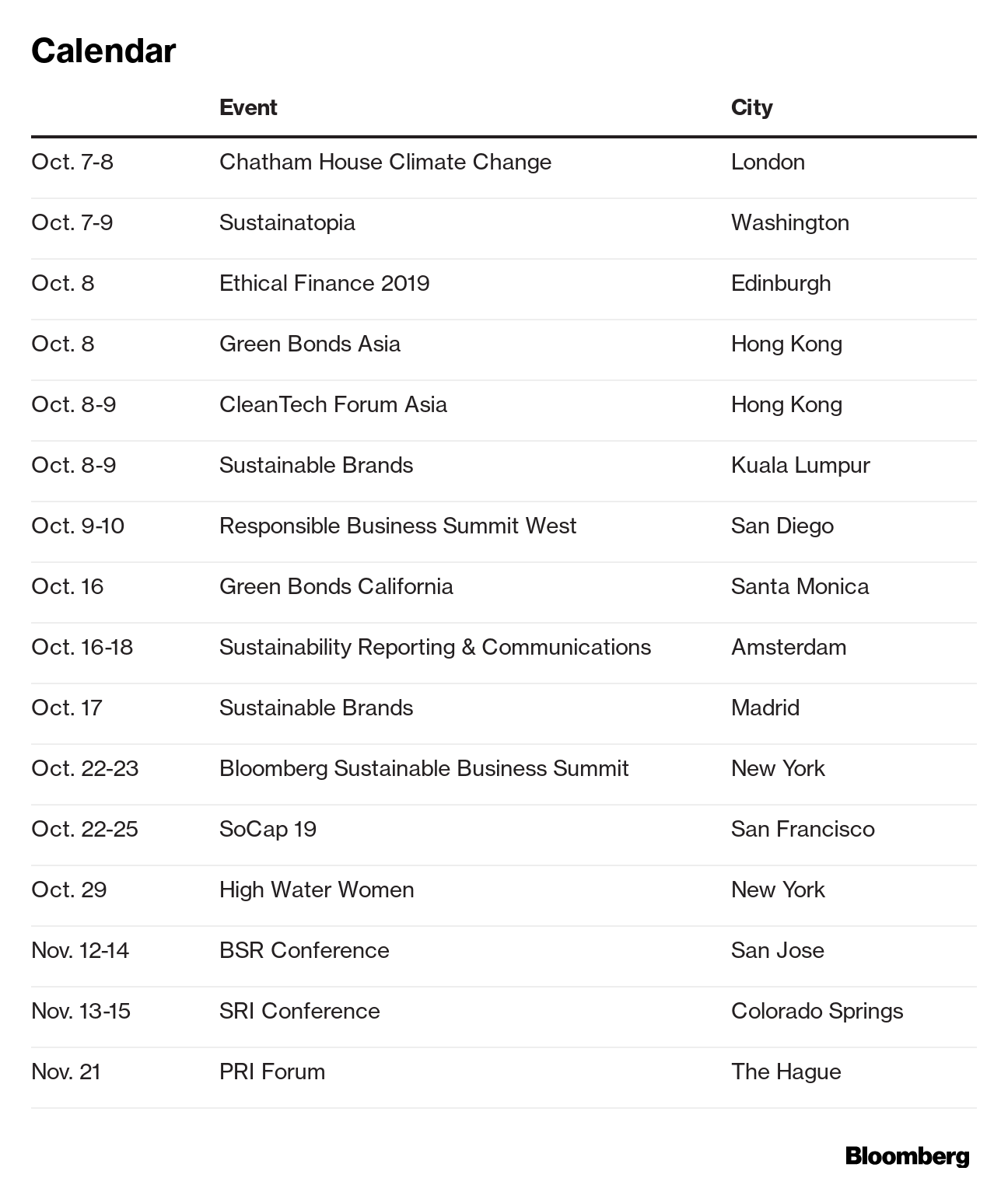 Note: Please send tips, suggestions and feedback to Emily Chasan at echasan1@bloomberg.net.
New subscribers can sign up here. To see this on the web, click here.

Join top business names and cultural influencers such as Sheryl Sandberg, Jim Coulter, Larry Merlo, Sarah Jessica Parker and Howard Marks for conversations about the the most important trends, challenges and opportunities facing executives in 2020 and beyond at The Year Ahead on November 7. Register at bloomberglive.com/TYA with code: NEWSLETTER.