Another tumultuous week for the White House ended on a relatively happy note for Wall Street, as the jobs report showed unemployment still headed down in a slow and steady fashion, part of the second-longest economic expansion on record.—David E. Rovella
Here are today's top stories
 
Despite a pleasant jobs picture, many Americans still aren't making a lot more money. This is especially the case in three specific parts of the economy. 
Warren Buffett has a warning for weekend watchers of Berkshire Hathaway's earnings. Expect "truly wild and capricious swings" thanks to a new accounting rule.
Apple is thanking the aforementioned Oracle of Omaha for a record high after Berkshire scooped up another 75 million shares, becoming Apple's third-biggest investor.
Elon Musk said he regrets blowing up at analysts on Tesla's earnings call, but pledged to "burn" short-sellers he says are trying to bring down the electric carmaker. 
A small college's endowment manager beat Harvard University's $37 billion behemoth with everyday index funds.
How much is a haircut in a collapsing Venezuelan economy? It will cost you five bananas and two eggs. A parking space can be had for a baguette.

What's Sid Verma thinking? The Bloomberg Markets reporter is reminiscing about the days when weaker economic data gave bulls cause for joy. In Europe, happy days are here again.
What you'll need to know tomorrow
What you'll want to read tonight
Our David Papadopoulos isn't buying it. Three years ago, it was American Pharoah. This year, it's an imposing chestnut colt by the name of Justify. The hype has been crazy from the moment the horse set foot in Bob Baffert's barn. Jockeys, grooms, hotwalkers, clockers, racing touts, coffee-stand vendors, even Baffert himself. But on Saturday, all will be revealed.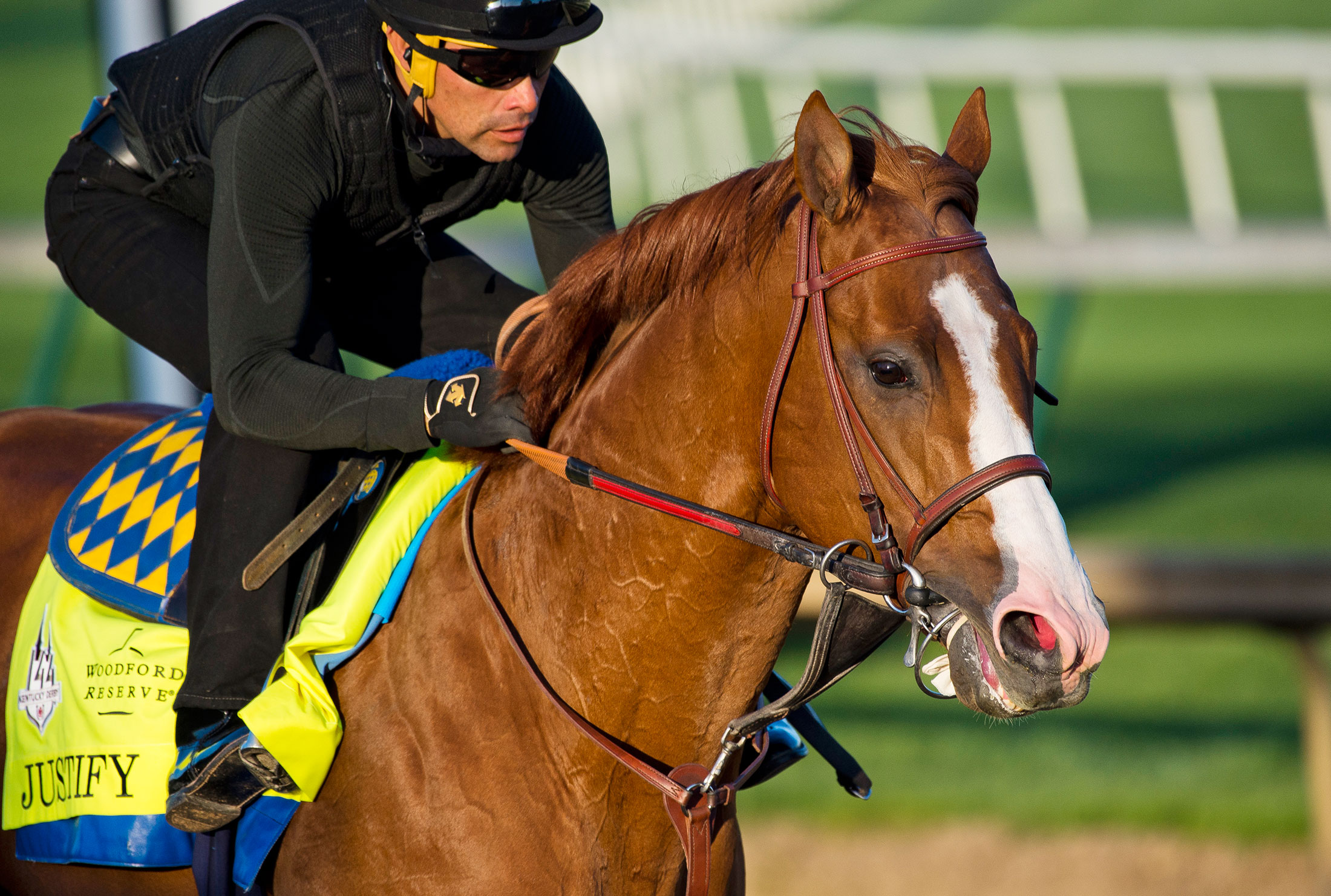 Like Bloomberg's Evening Briefing? Subscribe to Bloomberg All Access and get much, much more. You'll get our unmatched global news coverage and two in-depth daily newsletters, The Bloomberg Open and The Bloomberg Close.

Download the Bloomberg app: It's available for iOS and Android.