Inside: The U.S. delegation promotes coal at UN climate talks; Boards still struggle to reach three female members; Congress will take a look at proxy advisers; Investors systematically overlook businesses owned by women and people of color; A former major leaguer goes to bat for solar. —Eric Roston
Sustainable Finance
ESG indexes outperformed their non-ESG complements over the past year. The trend could help asset growth and quell skeptical investors, given the indexes' historically mixed results. Most indexes have trailed over two- and five-year periods, with the exception of MSCI Emerging Market (EM) ESG Leaders Index, according to Bloomberg Intelligence. 
G20 nations issued a statement about "fair and sustainable development" when they met in Buenos Aires earlier this month. The vast pool of capital required to meet international sustainable investment goals — on the order of $100 trillion — is a total too big for banks alone to finance. That's why authors of a new white paper argue for a sustainable Collateralized Loan Obligation market.
Institutional investors focused on scrubbing carbon from their portfolios might also hunt for companies whose revenue depends disproportionately on large emitters of CO2. These might include companies in oil & gas equipment and services, heavy electrical equipment and auto-parts and equipment, according to an analysis.  
Federated Investors launched Federated Hermes SDG Engagement Equity Fund. The fund will fuse long-term growth with a focus on investment in companies aligned with the United Nations' Sustainable Development Goals.
Jeremy Grantham talks sustainable investment with Bloomberg Opinion columnist Barry Ritholtz on the podcast Masters in Business. "We are going to have to fight and scratch and do much better than we are doing today to keep it below 3 degrees," he said.
In Brief
Argentina's stock operator BYMA launched an index that highlights companies with the best ESG practices. Companies join to help them attract new capital and diversify their investment base.
Calpine is seeking to raise $2 billion in debt for the world's largest geothermal power plant complex. The project financing deal for the Geysers complex in Northern California may comprise $1.4 billion in bonds and $600 million in bank debt.
New York City Comptroller Scott Stringer appointed Alex Doñé as chief investment officer of the city's five public pension funds, which have assets of more than $200 billion.
Bloomberg LP announced the creation of the U.S. Alliance for Sustainable Finance, with a founding group of 15 financial industry players committed to climate-friendly development, according to a company release. (Bloomberg LP is the owner of Bloomberg News, which publishes the Good Business newsletter.)
Environment
Diplomats in Poland are entering the final days of this year's UN climate talks.They are charged with agreeing to a "rulebook" governing how to implement the 2015 Paris Agreement. The U.S. delegation drew jeers and laughter from some participants for its embrace of coal, which, to become zero-carbon, would need some $90 billion a year of investment in carbon capture and storage technology. Back home, the Trump administration wants to eliminate an obstacle to building coal plants even though few companies would construct a new one anyway.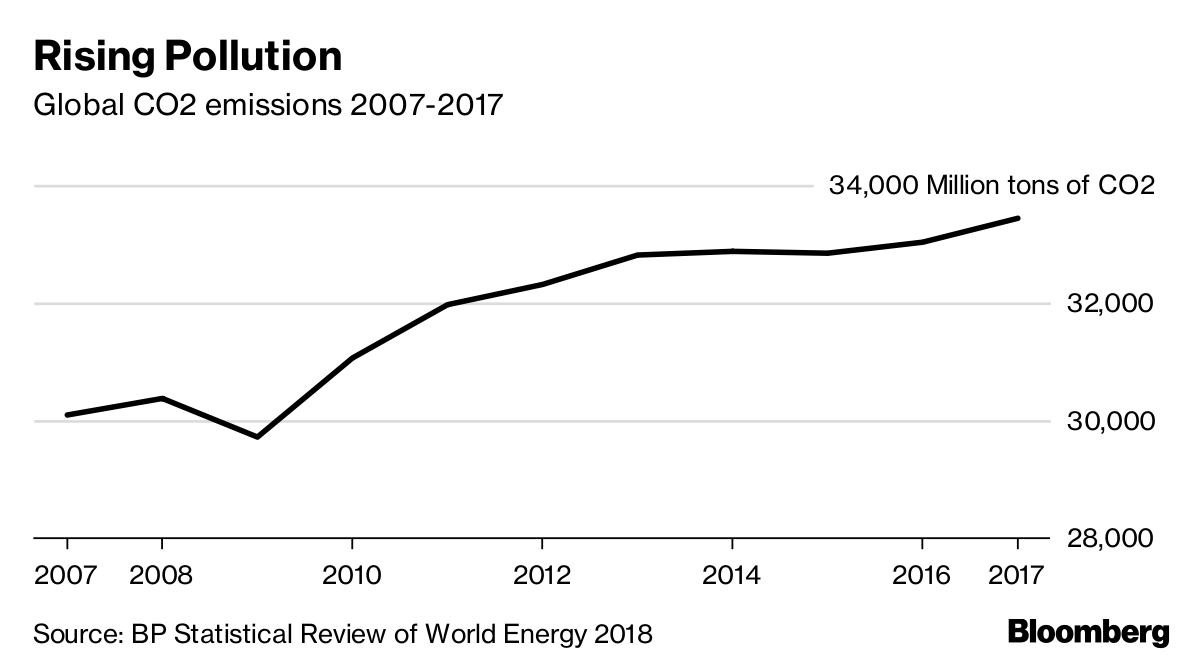 The Trump administration wants to replace a landmark Obama-era regulation that redefined which bodies of water are covered by federal pollution laws. Wetlands that aren't directly connected to a larger river or stream would no longer be subject to federal protections, nor would temporary streams that flow only after a big rainstorm.
A group of 415 investors overseeing $32 trillion in assets sent governments a letter asking them to phase out thermal coal, set a price on carbon emissions and end fossil-fuel subsidies. Last week, Royal Dutch Shell said it would set new public goals around cutting carbon emissions after months of pressure from some of the same investors who signed the new letter.
Whole Foods ranked worst in a study of five major U.S. grocery chains for chemicals it uses in packaging at its popular hot-food bar. In response, the company said it has removed all the coated paper products in question and has started a search for new biodegradable packaging. The same chemicals have turned up in drinking water across the country.
As much as a third of corporate assets face climate risk and nobody seems to mind. 
Electric-car maker BYD, which is backed by Warren Buffet, plans to list its battery business by 2022 to raise funds for expansion, as the global auto industry transitions away from the traditional combustion engine.
Baseball legend Dusty Baker helped the Los Angles Dodgers win the 1981 World Series and went on to coach four teams into the postseason. Now he's leading the Baker Energy Team, a startup based outside Sacramento that is developing large solar power projects.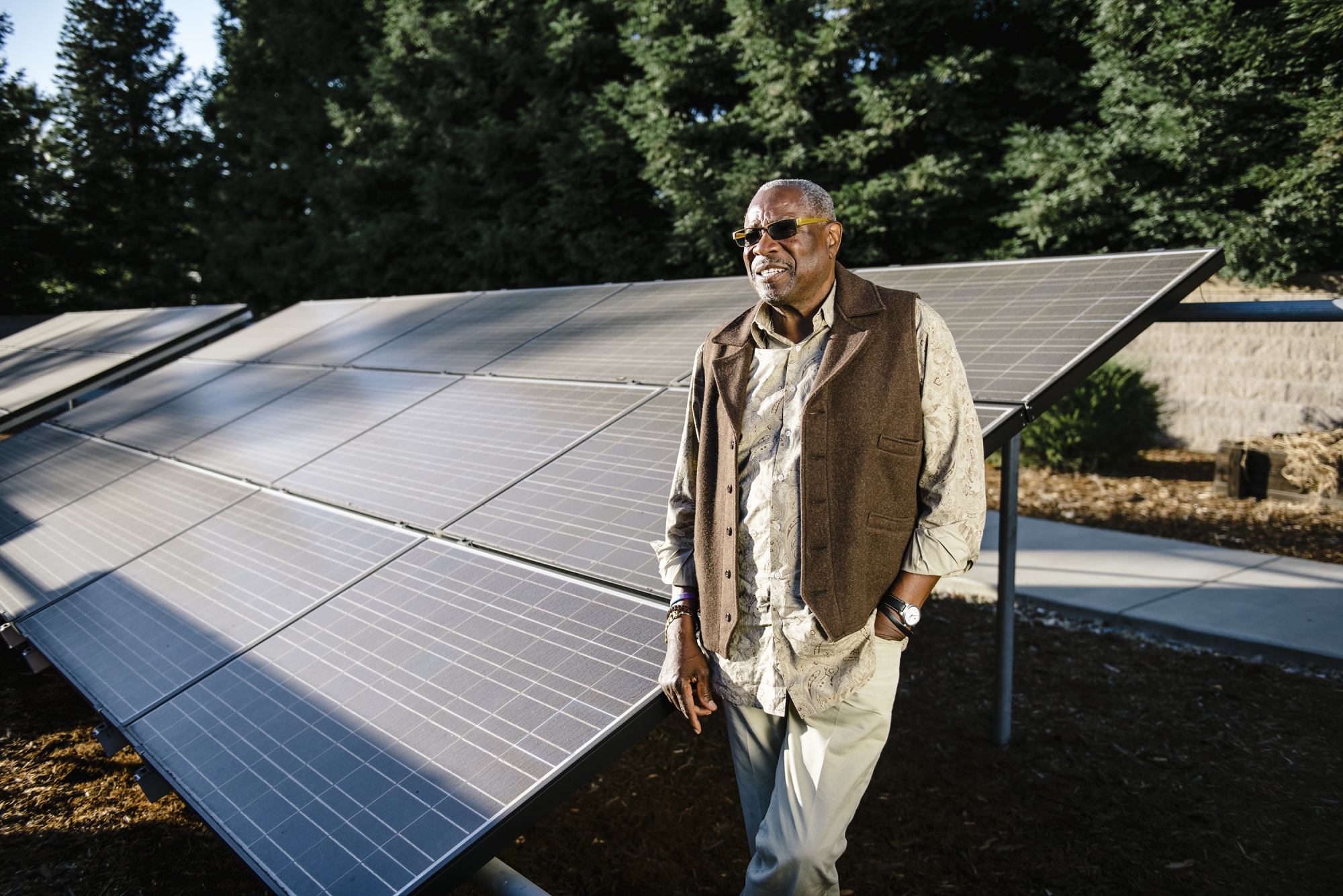 Social 
Among countries that average three or more women on large company boards, which is considered the threshold at which diversity starts to yield higher returns, all but one operate under government-mandated quota systems, according to new study by Egon Zehnder.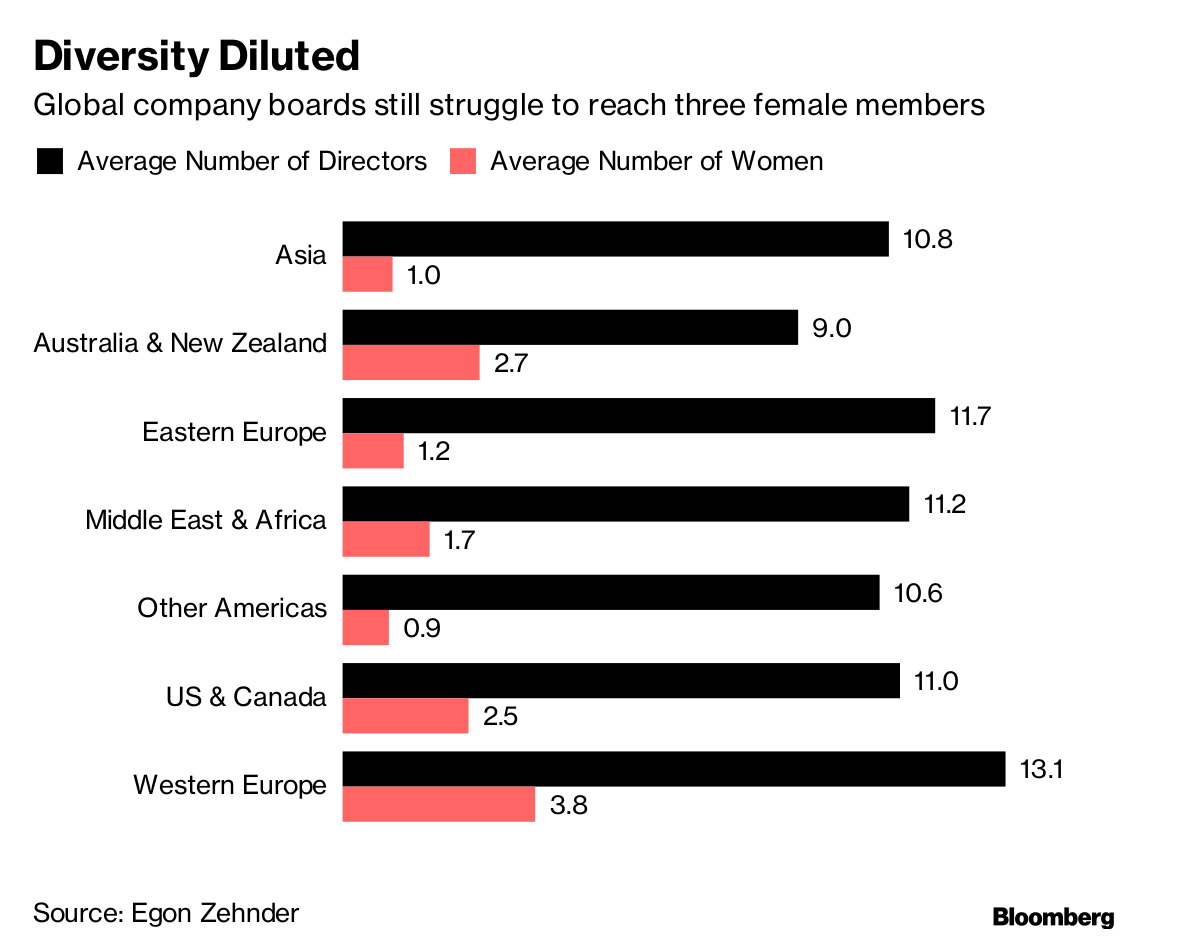 Businesses run by women and people of color receive a sliver of the funding that those run by white men do. A new report from Morgan Stanley puts a finer point on why: Investors are biased. In a survey of more than 200 investors and lenders, researchers found that funders see fewer pitches from women and minority entrepreneurs, and when they do, they hold them to higher standards.
Lyudmila Alexeyeva, who headed the oldest Russian human-rights organization and was a driving force behind the civil-rights movement in the Soviet Union, died at 91.
Girls With Impact Chief Executive Officer Jennifer Openshaw explains to Bloomberg TV how the organization helps foster female entrepreneurship. 
Governance
The next Congress will renew legislative efforts to address proxy advisory firms' influence over executive pay and other corporate ballot items. Regulators are considering their own action. Lawmakers in both chambers have already introduced bills that would add regulatory oversight for proxy advisers.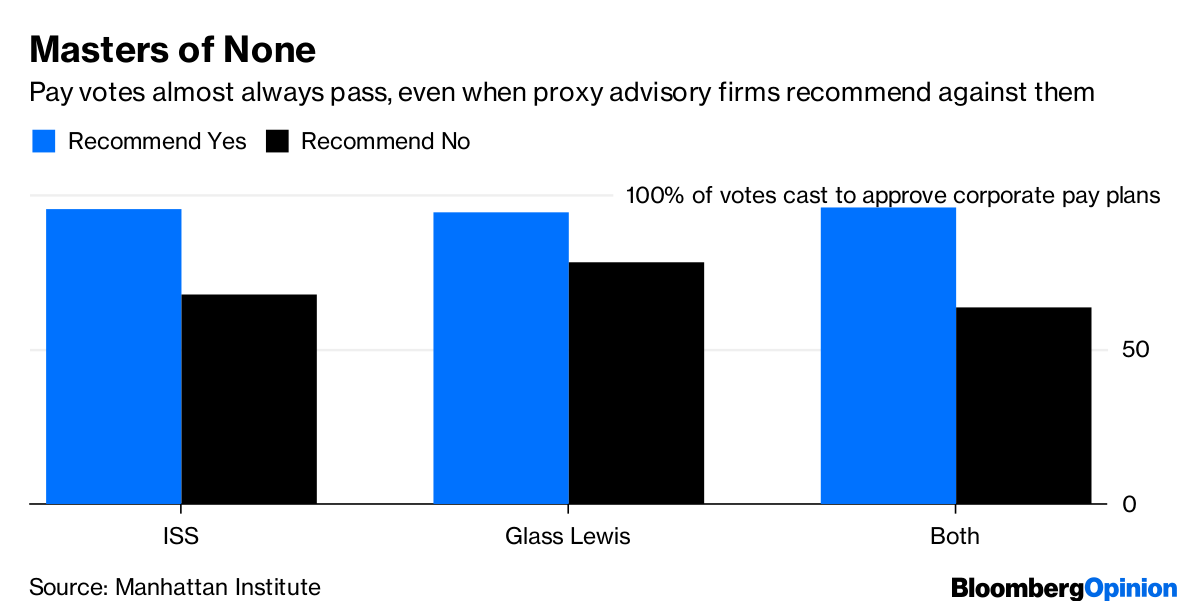 The biggest problem with the idea that proxy advisers need to be reined in by the SEC turns on the fallacy that they are all-powerful, something critics repeat a lot. They are not, writes Bloomberg Opinion's Stephen Gandel.
Bernard Madoff's fraudulent scheme transformed the hedge fund industry. The days of investors blindly entrusting their money to hedge fund managers with no questions asked ended. Investors started giving much greater scrutiny to the auditors, brokers and lawyers funds had hired.
Employees at Amazon's recently opened Staten Island fulfillment center is going public with a unionization campaign, a fresh challenge to the e-commerce giant in a city where it plans to build a major new campus.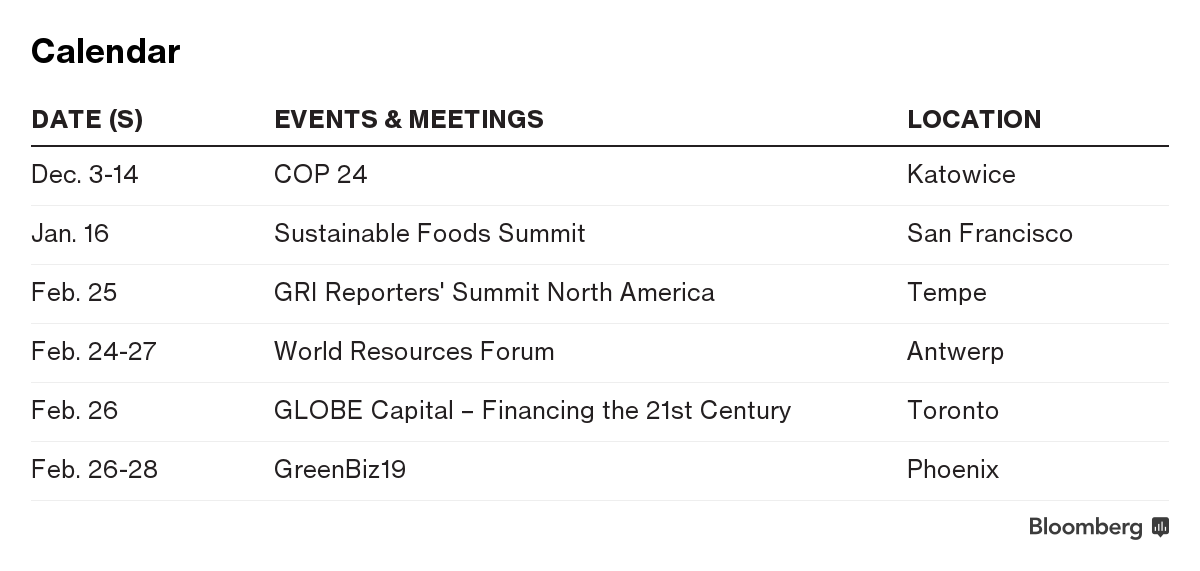 Note: Please send tips, suggestions and feedback to Emily Chasan at echasan1@bloomberg.net.
New subscribers can sign up here. To see this on the web, click here.