Inside: Big oil pours billions into potentially worthless projects. Netflix protests Georgia's restrictive abortion law. Farmers struggle through the U.S.'s wettest 12 months on record. Mark Zuckerberg has an unbreakable lock on Facebook voting shares. 
Sustainable Finance
The European Central Bank warned that mispricing of climate change risks poses a threat to financial stability, and the sector should provide transparent and comparable data on where vulnerabilities may be hiding. Separately, the bank announced scholarships for female economists, hoping to bring balance to a male-dominated field. 
Sovereign debt markets are not pricing in climate risks either, and may be penalizing countries with good environmental policies, according to a report from BlueBay Asset Management and Verisk Maplecroft. 
Pressure on European oil majors to confront climate realities has jumped the ocean. Exxon Mobil and Chevron face shareholder votes today on whether each giant should create a board committee dedicated to climate change. It's become increasingly clear that governments and oil companies face a major dilemma: If extraction continues, the world will bust its Paris Agreement goals. If it doesn't, oil companies will find themselves collecting expensive "stranded assets," Mathew Carr writes in Bloomberg Businessweek. 
A rise in EU carbon prices has made the Czech government feel comfortable accelerating its low-carbon strategy. Beginning in 2021, the country will no longer reward electricity producers with emission allowances. Instead, it will direct as much as $6 billion into a fund that supports energy efficiency and renewables in 10 poorer EU nations.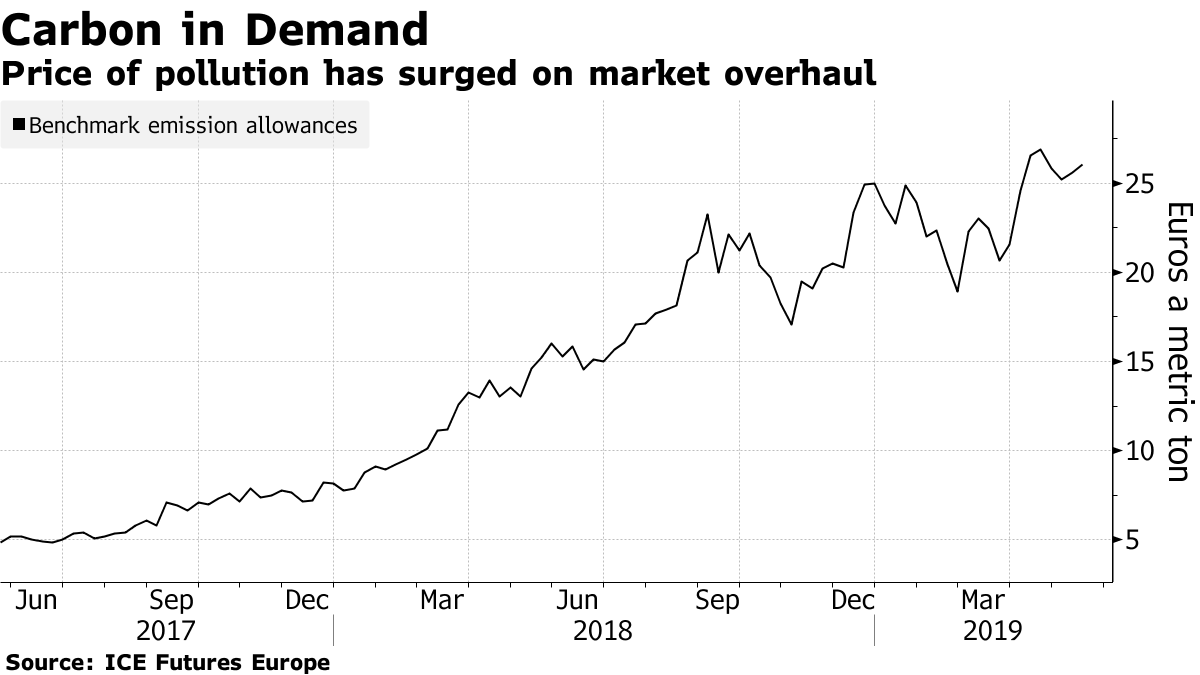 In Brief
Volkswagen will penalize suppliers that don't meet minimum ESG performance standards. The automaker will audit its partners and issue ratings. 
Hungary is planning to build a $1.1 billion carbon-neutral town from scratch. It's expected to be 500 soccer fields in size, complete with 5,000 jobs. 
Louis Dreyfus Company renewed a $750 million revolving credit facility in North America, which carries a sustainability-linked pricing mechanism. 
A Bain Capital impact-investing unit has invested in Rodeo Dental and Orthodontics, a pediatric dental group that wants to improve access to services throughout Texas. 
Environment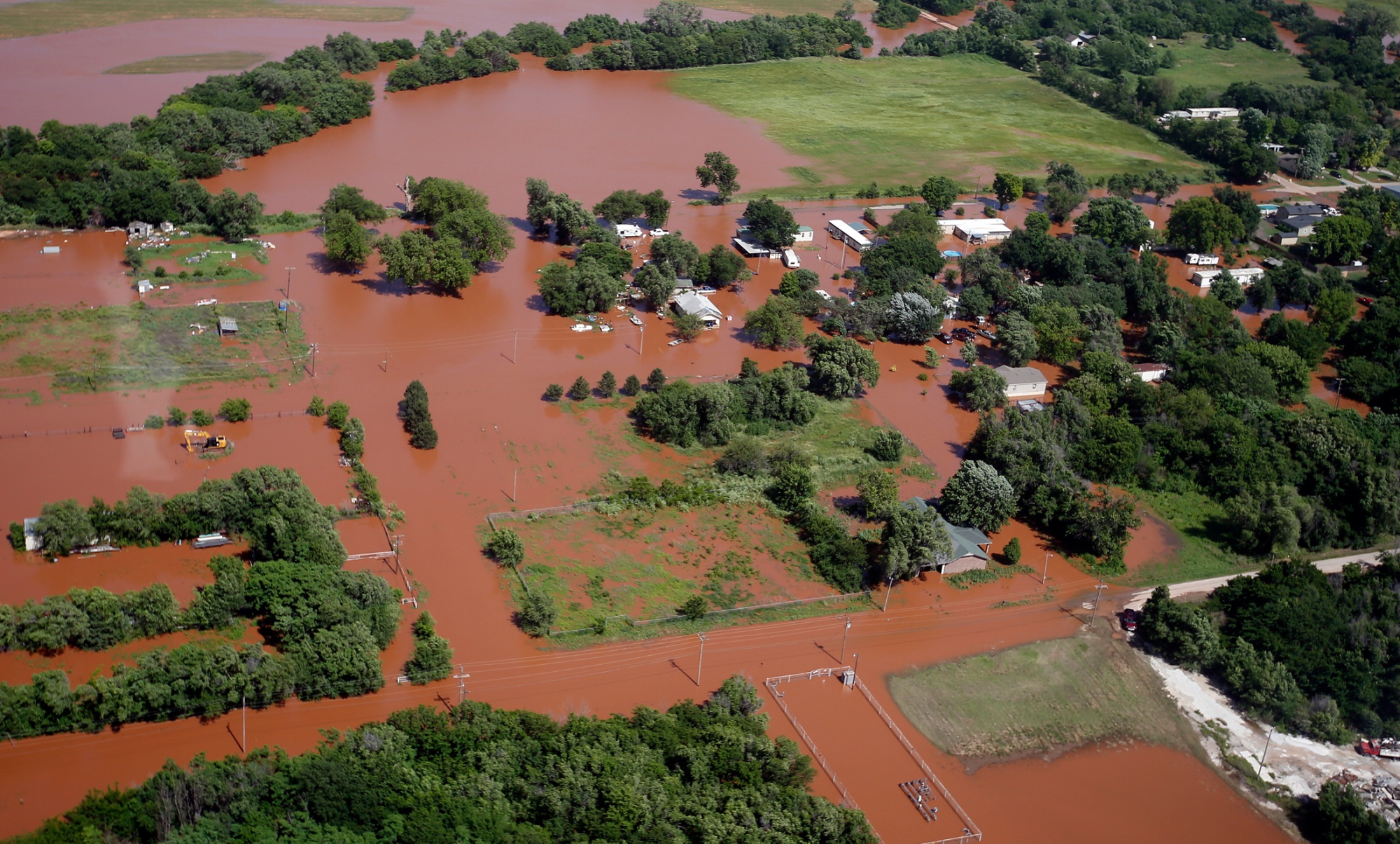 Rain across the central U.S. that has affected everything from refineries to communities to Mississippi River traffic helped make the last 12 months the country's wettest on record. The rain in America's Midwest has farmers thinking at least about as much about insurance as they are about planting. Considering their soggy fields, growers are increasingly weighing how best to get paid and ease the impact from the bad weather and an escalating U.S.-China trade war.
Want to reduce CO2 emissions? Ban (non-electric) cars, according to the Bloomberg Opinion editorial board. 
Bloomberg News's Tesla Model 3 Tracker successfully predicted the vehicle's production growth. Now, the model's creators, Tom Randall and Dean Halford, are asking for car-owners' input on how the Model 3s are performing, and how they hold up over time. 
Russia has launched its latest nuclear-powered icebreaker. It's another signal of Putin's intentions to dominate shipping traffic across the Northern Sea Route, which is gradually becoming more accessible by global warming, writes Bloomberg Opinion's Leonid Bershidsky. 
EPA Administrator Andrew Wheeler issued a memo about the agency's direction that sure sounds reasonable, writes Cass R. Sunstein of Bloomberg Opinion. But... 
The International Energy Agency warned that weakening support for nuclear power is increasing the risk for a jump in carbon emissions, as fossil-fuel power replaces it.
Working with 21 companies, a nonprofit research group laid out three scenarios to cut U.S. emissions 80 percent below 2005 levels by 2050, which is the country's Paris Agreement goal. All three pathways require substantial investment in clean-energy R&D, strong federal and state policy support, and high levels of public enthusiasm, reports Abby Smith of Bloomberg Environment. More than a dozen leading CEOs called on U.S. legislators this month to pass climate legislation, an initiative that had a superficially familiar ring to it, according to Nathaniel Bullard of Bloomberg New Energy Finance. 
Social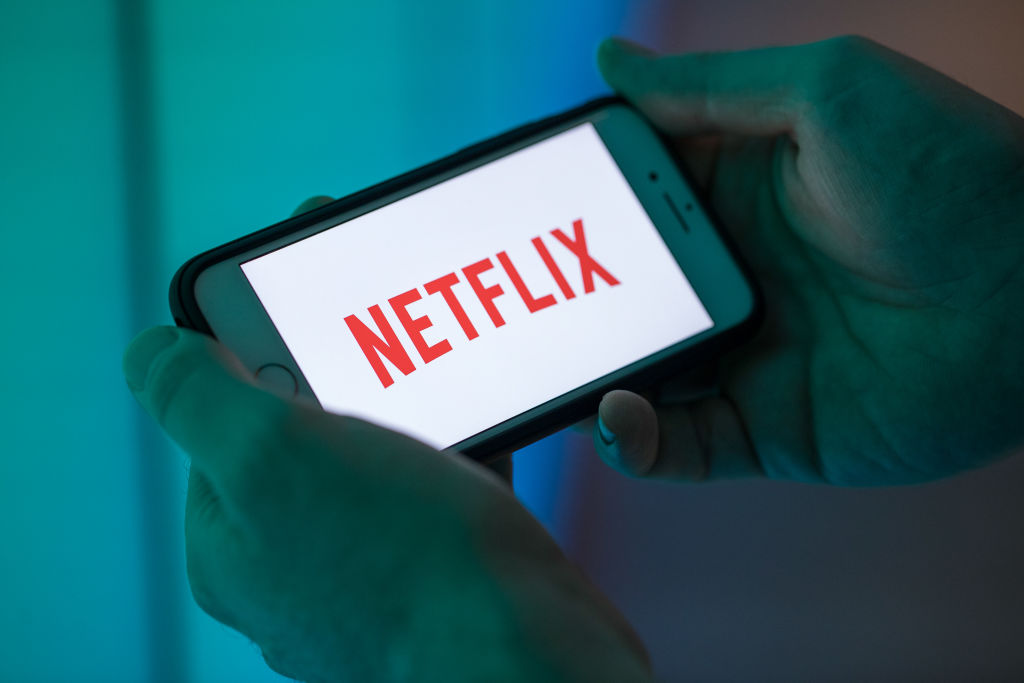 Netflix has threatened to pull out of Georgia, if the state lets stand a restrictive abortion law. Movies and TV shows including "Avengers: Endgame," "Black Panther" and "Ozark" have been shot in Georgia, which offers attractive subsidies. Producers J.J. Abrams and Jordan Peele said they will donate fees for this season of "Lovecraft Country" to the ACLU of Georgia and Fair Fight Georgia. 
Microsoft, Cigna and Intel top a list of 100 companies who are taking care of employees' health and the communities they work in. JUST Capital, a nonprofit, ranked companies across 16 metrics, from living wage, to consumer privacy, local sourcing and production. 
The SEC is investigating whether Boeing properly disclosed concerns about its 737 Max jetliner, which is grounded after two deadly crashes. 
California's state senate voted to put health warnings on sugary drinks, over strong objections from industry, AP reported.  
Nike set up a policy in 2018 to ensure that the female athletes it sponsors aren't financially penalized for pregnancy, but "what we missed was sharing that policy with all of our athletes," according to a statement. The company has now taken steps to communicate the policy.
Nokia will raise the pay of some female workers, to help close its gender pay gap. 
Governance
Facebook shareholders can't eliminate the class of shares that give Mark Zuckerberg monopoly voting power, because he has monopoly voting power. The founder controls 88 percent of the special shares, and 58 percent of the overall voting power. The company drew scrutiny again last week for allowing a doctored video of Nancy Pelosi to propagate through its network. 
Glass Lewis recommends that Walmart shareholders reject the company's executive pay plans. Institutional Shareholder Service backs the packages, plus a motion to involve Walmart's board in sexual harassment oversight. 
BlackRock shareholders put down two proposals in an annual proxy vote that would have made its lobbying spending more transparent and changed corporate governance rules.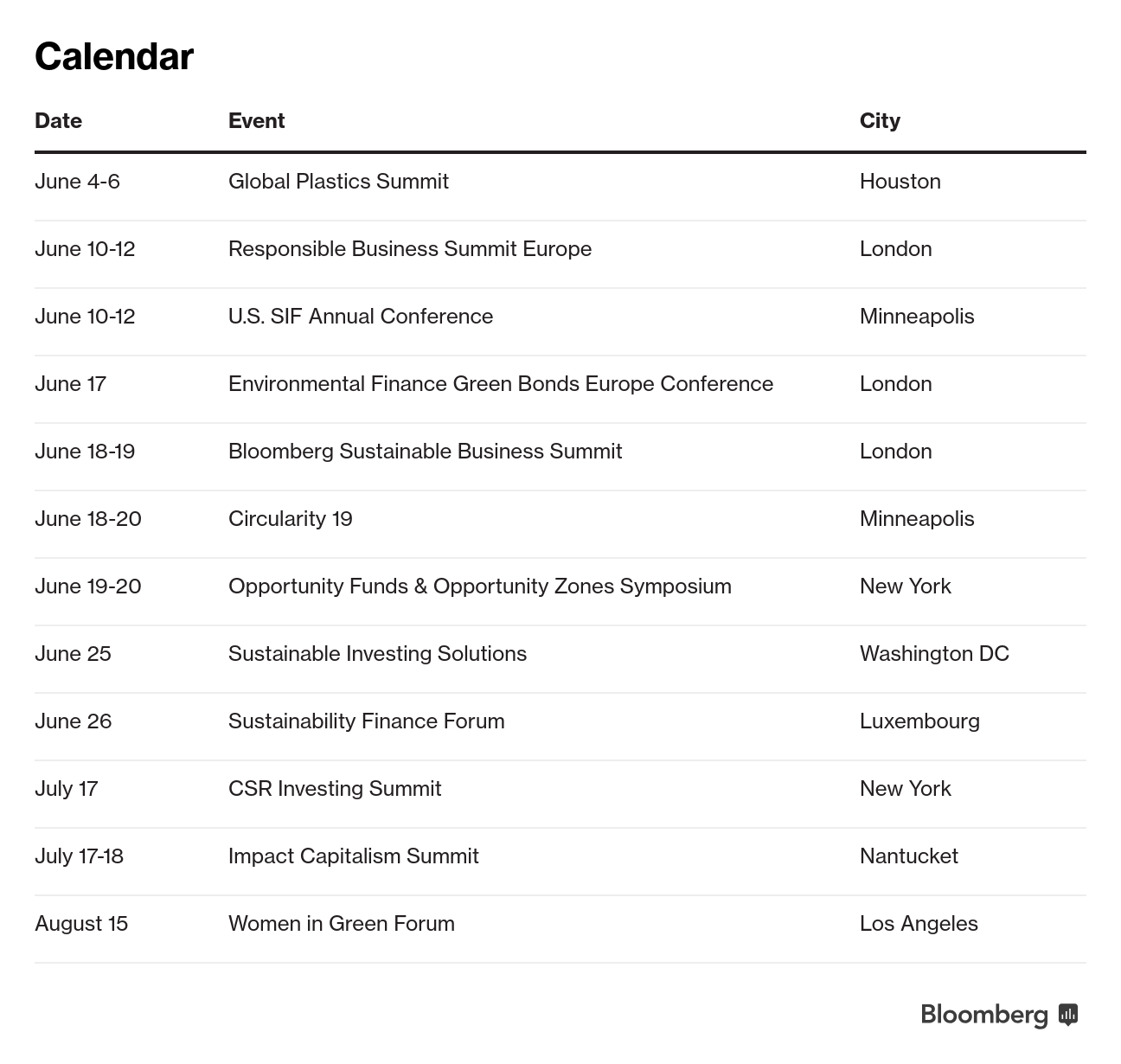 Note: Please send tips, suggestions and feedback to Emily Chasan at echasan1@bloomberg.net.
New subscribers can sign up here. To see this on the web, click here.